June 12, 2018
Kristin Cavallari for 'Sapling Child'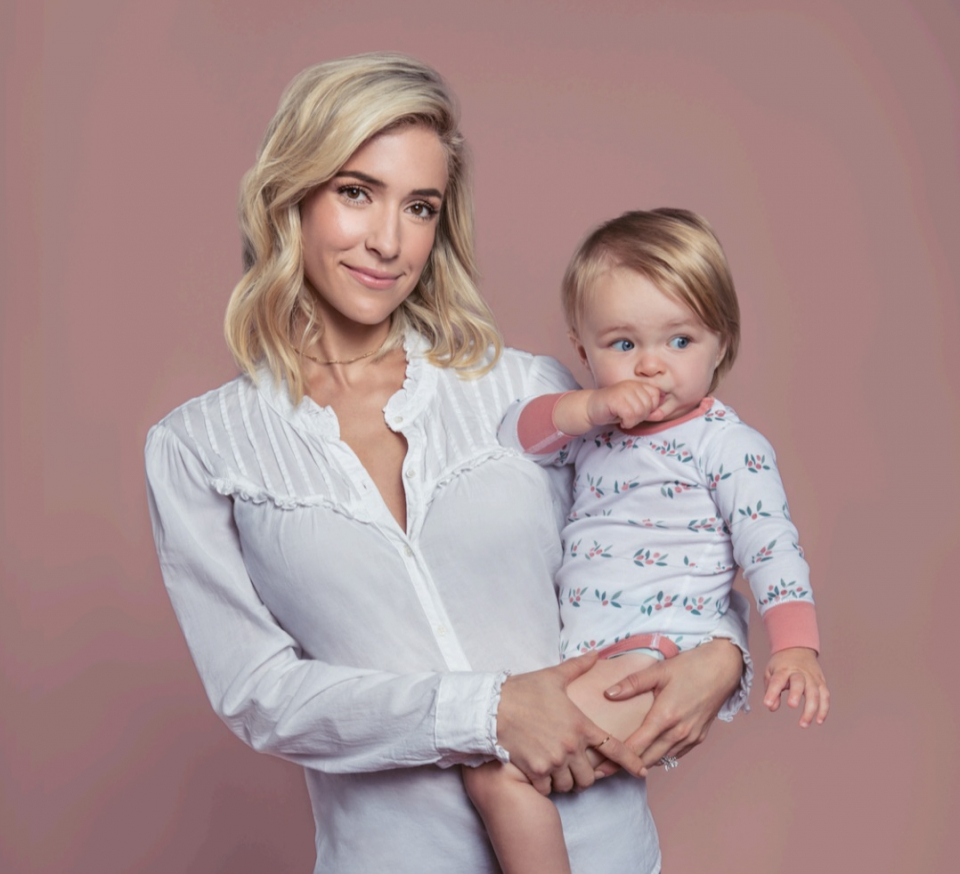 Kristin collaborates with Sapling Child for an exclusive collection launching July 2018.
Sapling Child is excited to announce a new design collaboration with author, TV host, designer and mother, Kristin Cavallari.

Launching in July 2018, the stunning new range uses the softest, most luxurious 100% organic cotton available. Kristin's super sweet designs are printed with organic water based dyes, free from toxic chemicals and heavy metals, a safer choice for babies, "I discovered Sapling after the birth of my son Jaxon, and I fell in love with their soft-as-butter fabrics, super sweet prints, incredible quality and their commitment to organic cotton", and explains her decision to collaborate.

"In my own home, our family does our best to make a positive impact for the environment, so joining the Sapling team for the season was a perfect fit, both creatively and environmentally," Sapling Child is a rapidly growing organic baby apparel company, with head offices now located in Australia, Canada and the US. Peta Stinson, the Creative Director, says Kristin Cavallari was a perfect fit for their collaboration, "She really was a stand out choice for us. She is an incredible creative force. Her ideas and work ethic pushed us and inspired our team this season. Some of our best prints have come out under Kristin's tutelage."

The Kristin Cavallari x Sapling range will be available in July 2018 at www.saplingchild.com and selected Australian, US, Canadian and International stores.
---
Poster Child Magazine did a short interview with Kristin about her upcoming collection launch in their latest issue:
When did you first discover Sapling? How did this collaboration begin?
The owner sent me clothes when my kids were babies, and I completely fell in love with the brand. Not only are the designs adorable but I love that they are organic.

What made collaborating with Sapling a perfect fit?
I was honestly fan of the line, so when they asked me to be a part of it, I couldn't have been more excited.

What inspired the styles and patterns in this collection?
Sapling Child was so amazing about holding my hand through my first clothing design process (which is a different beast than accessories) and we landed on designing my collection around my favorite hotel: Bongo San Pietro in Tuscany, Italy.

If you could describe this collection in just three words, what would they be?
Soft, special, sweet.

What is the biggest difference between designing your lifestyle brand Uncommon James and working with kids wear?
There are way more details in clothing! I also don't sit down and think of different ideas to inspire me for each Uncommon James collection; I'm not thinking of a story to tell before having samples made. Uncommon James is more about what I'm currently loving mixed with trends- then the story and inspiration come when I'm putting collections together. I get a ton of jewelry and home good samples made before bunching them together to make a collection.

What Sapling staple could you never go without?
The heart pants!

What is your favorite piece from the collaboration?
I'm obsessed with the fox onesie; the fox is my absolute favorite.

What is the biggest challenge of balancing motherhood and business?
Trying to find that perfect balance. It continuously changes for me, so I just try to go with the flow. I'm home every night (unless I'm travelling) by 5pm or earlier to have dinner with the family. I try not to get on my phone until the kids go to bed around 7:15pm (sometimes I'm better at that than others). I'm really working on being present, especially with my family. I hate when I'm distracted by work, so I make a serious effort to give them 100% of me.
---
The full lookbook you can see here: [click to enlarge]
Projects
Share this post, choose your Platform!