September 10, 2019
Daltile "A Modern Gala" – New York during Fashion Week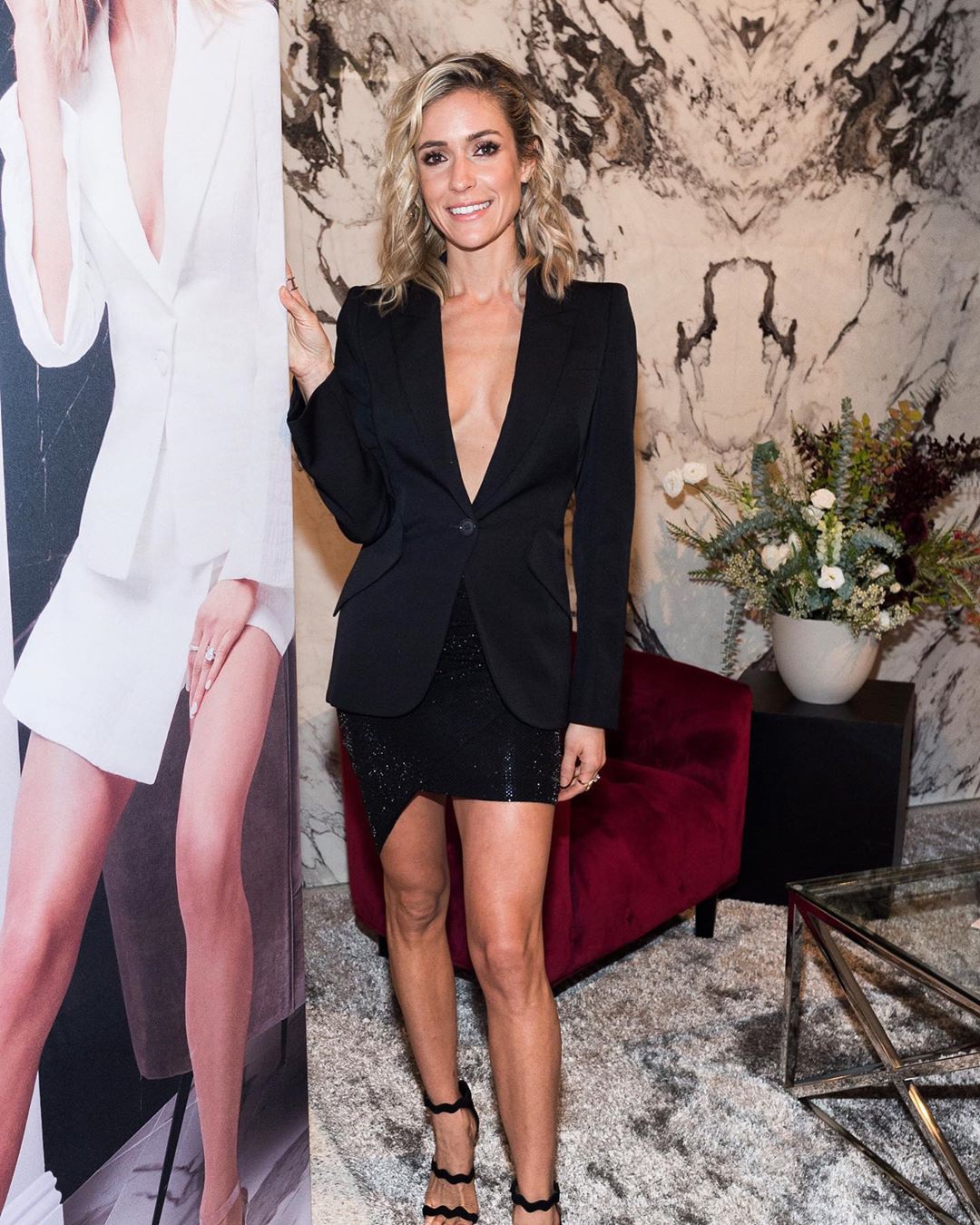 Daltile, the industry leader in tile, natural stone and countertop, announced they are working with Cavallari on a campaign called "Design Your Life," which highlights the brand's wide range of high-style solutions for any project or space. The campaign, which debuted in April, was shot by celebrity photographer Dennis Leopold, known for photographing A-listers like Rihanna, Margot Robbie and Kim Kardashian.

The new partnership was celebrated on September 10 in New York during Fashion Week where we were able to catch up with the mom-of-three to find out about how she's using Daltile in her home and how she balances business and motherhood.

So, why did you decide to partner with Daltile?
KRISTIN CAVALLARI: I really look at your home as an extension of your individual style. And in that sense, I really think that it should be part of fashion. So, I partnered with Daltile because they're able to come in help you customize rooms in your house to represent your personal style. I'm actually in the middle of re-doing a bathroom right now, and I'm using them. They just have really cool materials. I went for a darker, almost concrete looking material. We're doing a very modern moody bathroom, and they had endless options. They've been a dream to work with, and I've loved every second.

Why did you decide to re-do a bathroom?
KC: We're building a pool house and needed a bathroom. They're going to do all the tile.

Does this partnership with Daltile suggest an expansion of Uncommon James into the interior design world?
KC: You never know! We have Uncommon James home, which has more accessories. But, for now, Daltile was just very on-brand for me. They're very fashion-forward and have really cool materials.

How do you think your interior design style has changed over the years?
KC: I think that my home aesthetic really matches my personal style. When I'm designing jewelry, everything I do is simplistic. I don't like anything too perfect. I like having a balance between masculine and feminine or edgy and girly. With that being said, I think our house is kind of farmhouse rustic with little modern contemporary touches.

You've expanded your brand so much. What would you still like to tackle?
KC: I'm going to launch something spring 2020. I'm hesitant to say what it is yet, but it's another accessory. I'm going to really start focusing on like the face. Victoria Secret owns the body. Uncommon James necklaces and earrings are top sellers always have and always will be. And so how else can we capture that face and represent that as a lifestyle?

Looking back to your Laguna Beach days, did you ever think you'd be where you are now?
KC: No! It's crazy. I still have to pinch myself. I'm so knee-deep in it all that I have to remind myself to take a step back sometimes and be like, wow, this is really cool instead of just being so laser-focused on the future. It's a dream

What can we expect on the next season of Very Cavallari?
KC: The first episode is crazy. There's so much drama. It's heartbreaking drama for me, and I don't want to spill too much, but it's happening. When I decided to go back to reality TV, I made a commitment. I'm going to put out what's really going on in my life. You guys will just have to wait and see.

How is this reality TV experience compared to your past ones?
KC: This has been such an amazing experience, and I'm so thankful that I went back so that I can end with a good taste in my mouth. Being an executive producer on the show, I'm working with a team of people that really value my creative direction, and it's a collaborative effort.

Besides your businesses and being on TV, you also have three kids! How do you balance it all?
KC: Honestly, Jay has helped so much. I couldn't do it without him. My kids are also in school. My boys are in school Monday through Friday, and my daughter goes three days a week. That helps with balancing my time. And you know, it gets crazy when I'm filming, and I go to the office every day. But, I take my kids to school, then I go to the office, and I can leave at two o'clock if I want to go pick them up. So, I have that flexibility, which is really nice. And I have a routine I stick to. I'm home every night for dinner no matter what. Every weekend I'm with the kids. Obviously once in a blue moon, I have to go away like to the Emmy's next week. But for the most part, I'm not hanging out with friends on the weekend. I'm with my kids and Jay, and I love it. We choose to do that because we love our family. When I'm dying, I'm not going to think about those extra hours I put in with Uncommon James. I'm going to remember the time with my kids. That's what matters.
Article by Manhattan Magazine
Public Appearances
Share this post, choose your Platform!