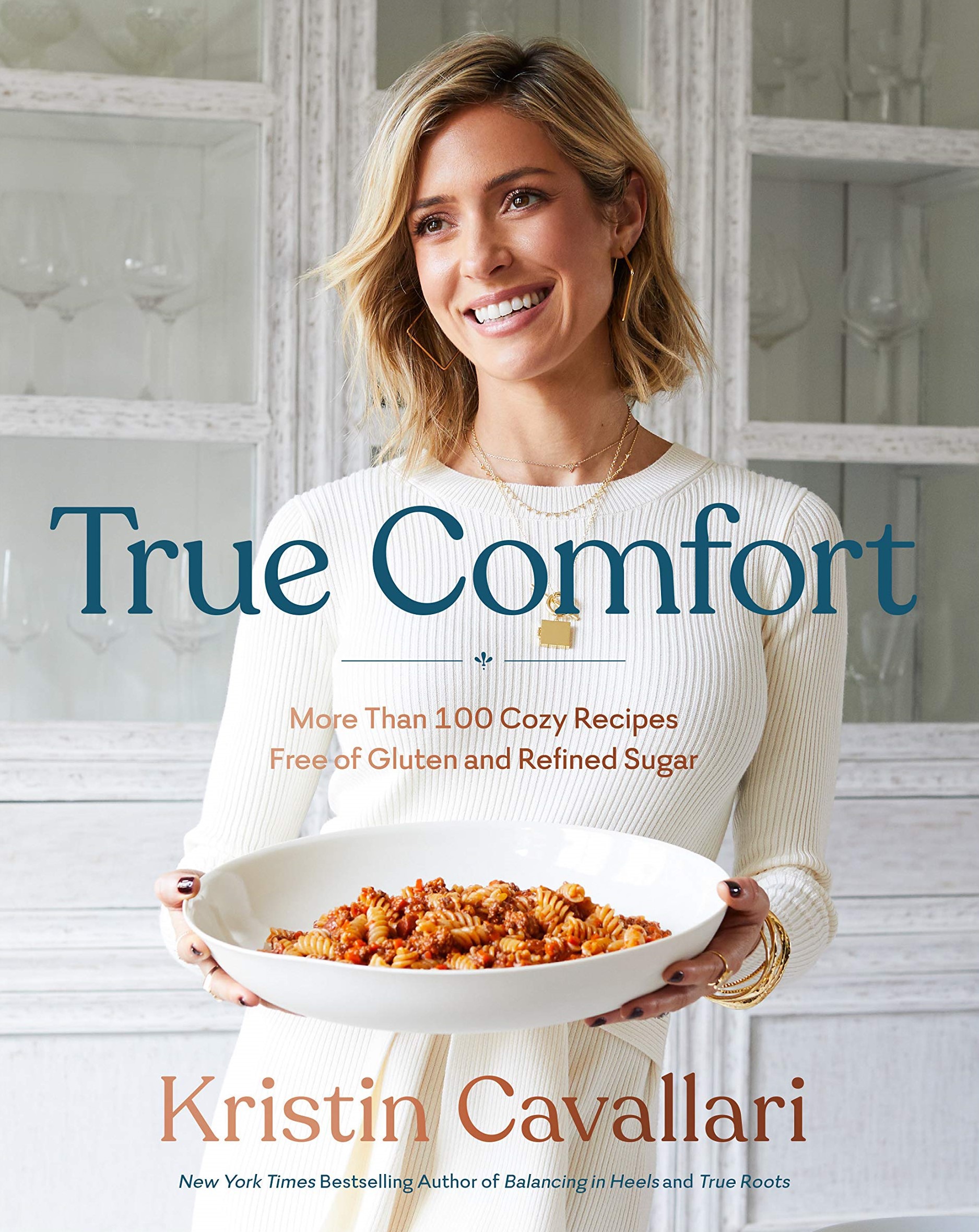 The TV star and New York Times bestselling author of True Roots shares 139 of her favorite recipes for healthy, natural, wholesome comfort food in this essential cookbook.
In her first book, Kristin Cavallari shared her personal journey along with her tips on everything from style to relationships. And now, with True Roots, Cavallari shows you that improving the way you eat doesn't have to be difficult?a clean and toxin-free diet can and should be fun, easy, and enjoyable. She learned the hard way that dieting leads nowhere good, and that a clean lifestyle is the ticket to feeling and being healthy.
---
Over the past few years, Kristin Cavallari has become known for the healthy recipes she cooks at home for her family. In her bestselling cookbook, True Roots, she shared the recipes that keep her motivated and inspired and in turn challenged fans to cook more meals at home and live a healthier lifestyle.
Now, in True Comfort, Kristin turns her attention to some of the most-requested dishes that are hardest to find: healthy comfort food. True Comfort features her favorite recipes for cozy breakfasts (Apple Pecan Dutch Baby, Espresso Overnight Oats, and Sweet Potato Toast), lunches (Roasted Cauliflower Tartine, Nashville Hot Chicken Salad Cups, and Butternut Squash and Leek Chowder) and dinners (Red-Wine Braised Short Ribs, Oat Crust Chicken Pot Pie, and Saffron Seafood Cioppino) plus desserts (Orange Olive Oil Cake and Dark Chocolate Peppermint Silk Pie) and drinks (Cashew Eggnog and Rosemary Charcoal Latte). With tips and tricks to put together a well-stocked pantry, fridge, and freezer, this book goes beyond the traditional cookbook to help readers feel more like Kristin in the kitchen.
True Comfort, by Kristin Cavallari launches on September 29, 2020 across book sellers in the United States. The book can be pre-ordered online.