Kristin Cavallari stepped out in Santa Monica, CA on June 18, 2020.
---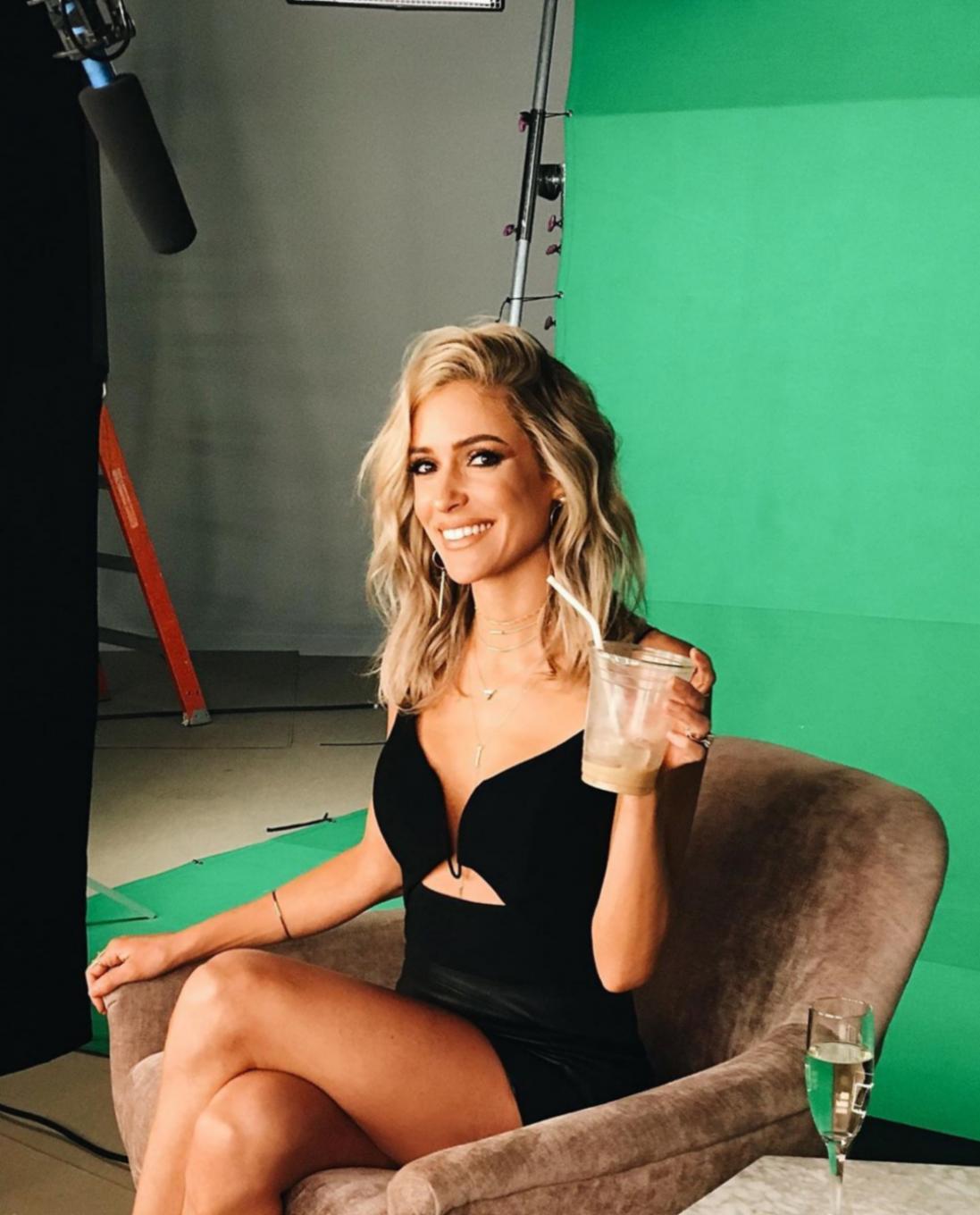 As I start this new chapter in my life, I have decided not to continue with 'Very Cavallari.' I've absolutely loved my time filming and am so grateful to E! Entertainment for making this journey possible. To the fans: I can't thank you enough for all your support and for keeping up with me all of these years. I love you guys 💛

Shop dress


---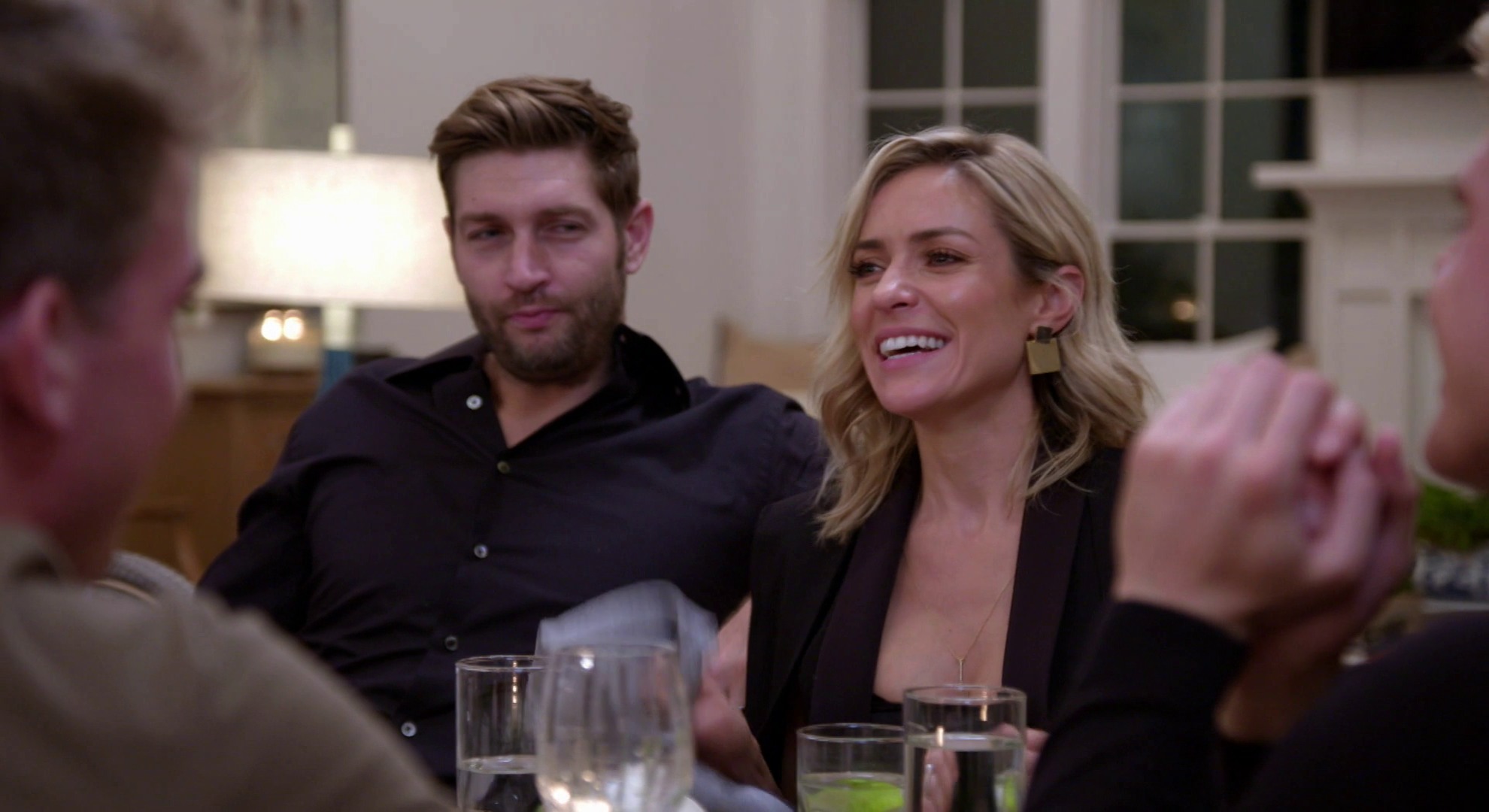 Moving forward! Spencer Pratt, Heidi Montag and Audrina Patridge are totally "Team Kristin" amid Kristin Cavallari's divorce from Jay Cutler, and they hope it means she'll come back to The Hills

"I think Kristin is going to be better off," Pratt, 36, said on "The Speidi Podcast" on Monday, May 18. "I'm excited for her new chapter — hopefully on The Hills, you know, dating."

Patridge, 35, also admitted that "it would be nice to have her on The Hills" whenever the show comes back. However, she understands that Cavallari, 33, will most likely stay in Nashville, where her three children are. The Very Cavallari star and the former quarterback, 37, share Camden, 7, Jaxon, 6, and Saylor, 4. The duo announced their split in April after seven years of marriage. Us Weekly confirmed that the pair have since settled on a custody agreement for their three children, giving each parent 182.5 days a year with the kids.

Patridge noted on the podcast that she can relate to Cavallari, having gone through a divorce in 2017 from her husband of less than a year, Corey Bohan. The pair share a 3-year-old daughter, Kirra.


"We talked a little bit, two or three weeks ago when it first all came out but she just needs time to process and heal," the Prey Swim designer said. "It's literally, almost like mourning a death, going through a divorce. There's highs and lows of fighting and being so sad and thinking, 'Did I do the right thing?' It's like an emotional roller coaster."

Luckily, Cavallari's former costars definitely have her back. "She's a tough girl," Patridge noted, with Montag, 33, adding, "She is one of the most resilient, awesome, powerful women."

Spencer, 36, agreed with the women about Cavallari's strength. "I guarantee you she writes a New York Times bestseller, How to Divorce and Win," he quipped.
Loading ...
---
On April 24, Kristin Cavallari filed her own divorce papers three days after her ex Jay Cutler did and cited their date of separation as April 7. So much has been said about their split via anonymous sources and unsurfaced videos, but Kristin just broke her silence and opened up about it for the first time.

During an Instagram Live, Kristin suggested that she actually hasn't returned to her family home in Nashville since she and Jay returned from the Bahamas on April 7. She told her stylist, "[My best friend Justin Anderson and I] have been together for the entire quarantine time—literally from day one." That "we" definitely includes her three kids, Camden, Jaxon, and Saylor too. But being quarantined with three children and getting a divorce in a middle of a pandemic obviously has its own challenges. She said, "We've maxed out every creative idea" adding, "I will tell you, the no school thing is tough. With the boys, Jaxon will not listen to me. He refuses to do work." Kristin went on to say she doesn't have the energy to fight with them about doing their schoolwork (fair) and that "everyone's going a little stir-crazy because we really can't go anywhere." As for her personal routine, her 5 a.m. workouts went out the window a long time ago. "I haven't set an alarm since all of this has been going on," the Uncommon James founder said. "It's going to be really hard for me to get back into it." Literally same…minus the ever waking up at 5 a.m. to exercise bit.

She also never used to let her kids sleep in her bed with her, but she's been "rotating" them for the past week. "It's cute, but those are the moments that will never be the same—we'll never get those back. So in that sense, I've been trying to really enjoy that time with my kids," she explained.

Unfortunately for the curious fans hoping she'd talk about her divorce more directly than her current living situation, Kristin didn't. Considering recent reports accused Jay of being "rude," "distant," and a "jerk," during their marriage, it's understandable why she didn't even go there.
---
Kristin: Hi guys. Just checking in to let you know I'm hanging in there. I'm focusing on my kids and staying positive. Currently making banana bread with my little bday boy (L)
---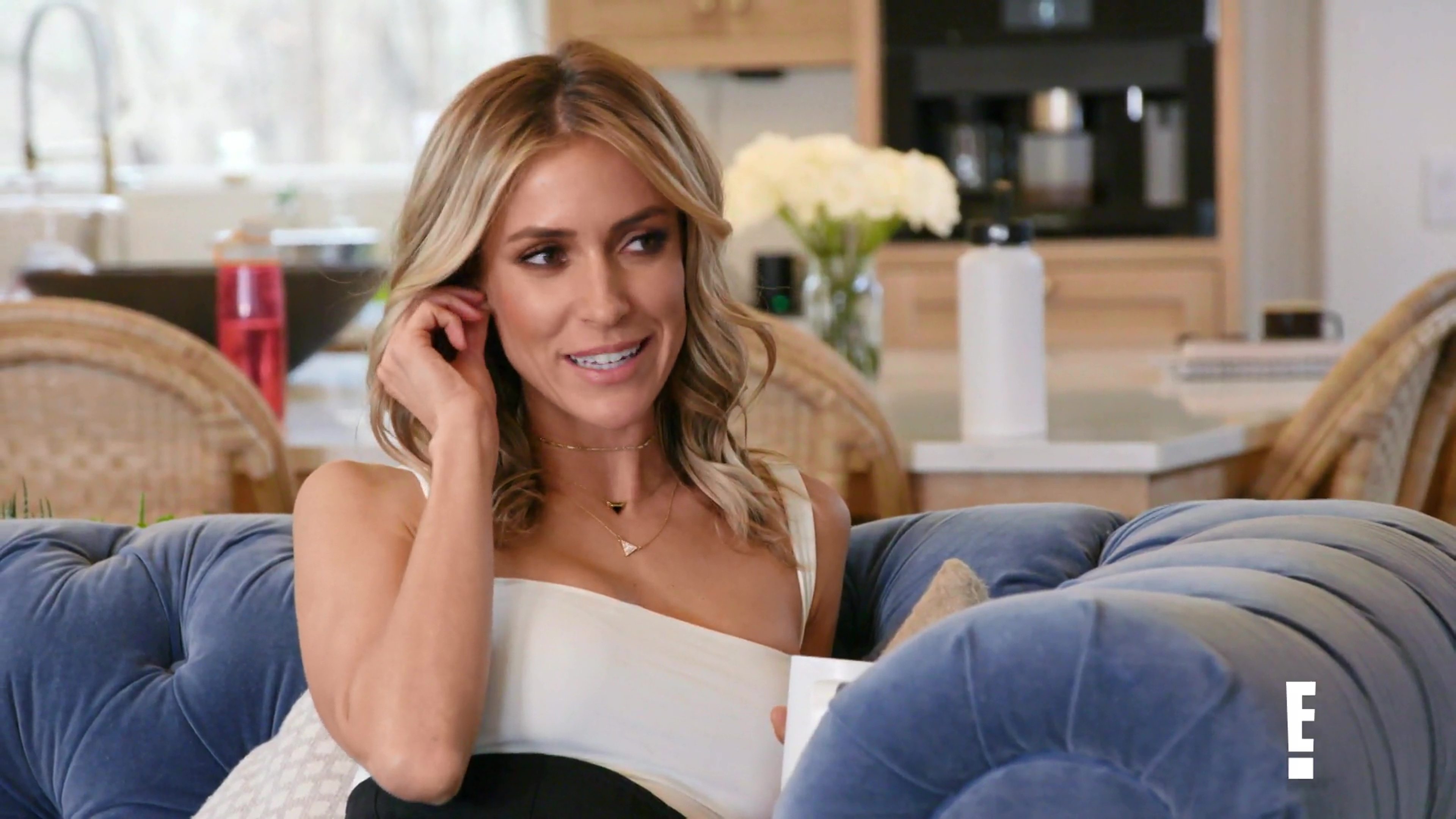 Despite its history of early renewals, a Very Cavallari Season 4 has not been officially announced yet. Season 3 was renewed days before the Season 2 finale, but so far, news of a 2021 installment has been oddly quiet.

It's unclear if the network is waiting to make the announcement, or if the Kristin Cavallari-led reality series is coming to an end. The landscape of the show has changed immensely since Season 1, in which Uncommon James employees and new business chaos fueled the show's dramatic entertainment. Now, the business has grown, giving Kristin the ability to delegate responsibilities and spend less time at the office. As a result, the cameras have moved away from UJ and into Kristin and Jay Cutler's farmhouse. Their life has admittedly slowed down in the last year, even with her booming business.

Also complicating matters is the fact that Kristin has signed on to appear on Season 2 of The Hills: New Beginnings. She told Entertainment Tonight that she's "excited" to go back to her roots. "I think it's going to be fun to go back and see the old gang and, yeah, I'm looking forward to it." She added that she hasn't yet filmed the cameo. "They just started filming," she said. "I don't know when I will start filming or what's happening yet, but I will be." So there's always that to look forward to.

In the same interview at the Uncommon James Spring-Summer 2020 launch party on March 5, Entertainment Tonight asked Kristin if she'd ever want to quit reality TV for good. "It's not something that I want to do forever," she said, candidly, adding that she mostly started Very Cavallari to gain exposure for Uncommon James. "I'm having a lot of fun doing it and ultimately I'm very happy that I went back to reality TV," she said. "But no, I don't want to be doing this in five years."
Loading ...
---
Kristin Cavallari is divorcing Jay Cutler in part because she was sick of the former NFL star lying around the house, Page Six is told.

The "Hills" star married Cutler in 2013 when he was a quarterback with the Chicago Bears, and we're told she thought he was lined up for a demanding career as a sports broadcaster after he hung up his cleats.

But sources say that after his broadcasting career faltered, the ever-ambitious Cavallari, who announced in late April that the pair were splitting, found him "unmotivated" and even "lazy" — while he found that he had a penchant for hanging out with their three kids and menagerie of animals on their Tennessee farm.

"She was growing increasingly impatient with him. He was supposed to take this big job at Fox Sports and have a life after football that would get him up off the couch and do something," said an insider. "Instead, he backed out — this is [three] years ago — and joined the [Miami] Dolphins. That didn't pan out well, and he was left with no TV gig until she got the show for them."

In 2017, after eight seasons with the Bears, Cutler retired to pursue a broadcasting career, then came out of retirement and spent one injury-marred season with the Dolphins.

The couple moved on to star in the E! reality series "Very Cavallari," which follows her jewelry business and their family and has so far aired for three seasons.

The source added that Cavallari "views herself as very polished and put together, and [Cutler as] this lazy, unmotivated guy."

Cutler has lately been mulling another attempt at a broadcasting career, and — according to their reality show — has had offers from CBS and ESPN.

When she announced the breakup, Cavallari wrote on Instagram, "With great sadness, after 10 years together we have come to a loving conclusion to get a divorce." She said it's "just the situation of two people growing apart."
---
Details of Kristin Cavallari and Jay Cutler's joint custody agreement have been revealed in new court docs filed on May 4. It even stipulates how they should speak about each other in front of their kids.

Kristin Cavallari, 33, and Jay Cutler, 37, have agreed to split custody of their three children — Saylor James, 4, Camden Jack, 7, and Jaxon Wyatt, 5 — 50/50, as part of their ongoing divorce battle, according to docs filed in a Tennessee court on May 4 and obtained by HollywoodLife. The court docs detail that both Jay and Kristin are prohibited from "speaking badly" about one another or "the members of the family of the other parent" while in front of the children. The former couple are also encouraged to ensure that their children "love the other parent" and are "comfortable in both families."

"The Mother and Father will behave with each other and each child so as to provide a loving, stable, consistent and nurturing relationship with the children even though they are divorced," the court document states. "They will not speak badly of each other or the members of the family of the other parent. They will encourage each child to continue to love the other parent and be comfortable in both families."

Holidays are to be split evenly, although Jay will have the kids for Father's Day and Kristin will have the kids for Mother's Day. When it comes to Thanksgiving, Christmas and New Year's Day, both Jay and Kristin will switch between odd and even years and follow guidelines per school releases and reconvening. The 50/50 split comes as a surprise in the former couple's ongoing divorce proceedings. In her April 24 counter-complaint to Jay's April 21 divorce filing, Kristin initially sought to be the "primary residential parent" after denying that her husband was always the "available at home parent and primary caretaker" of their three young kids.
---