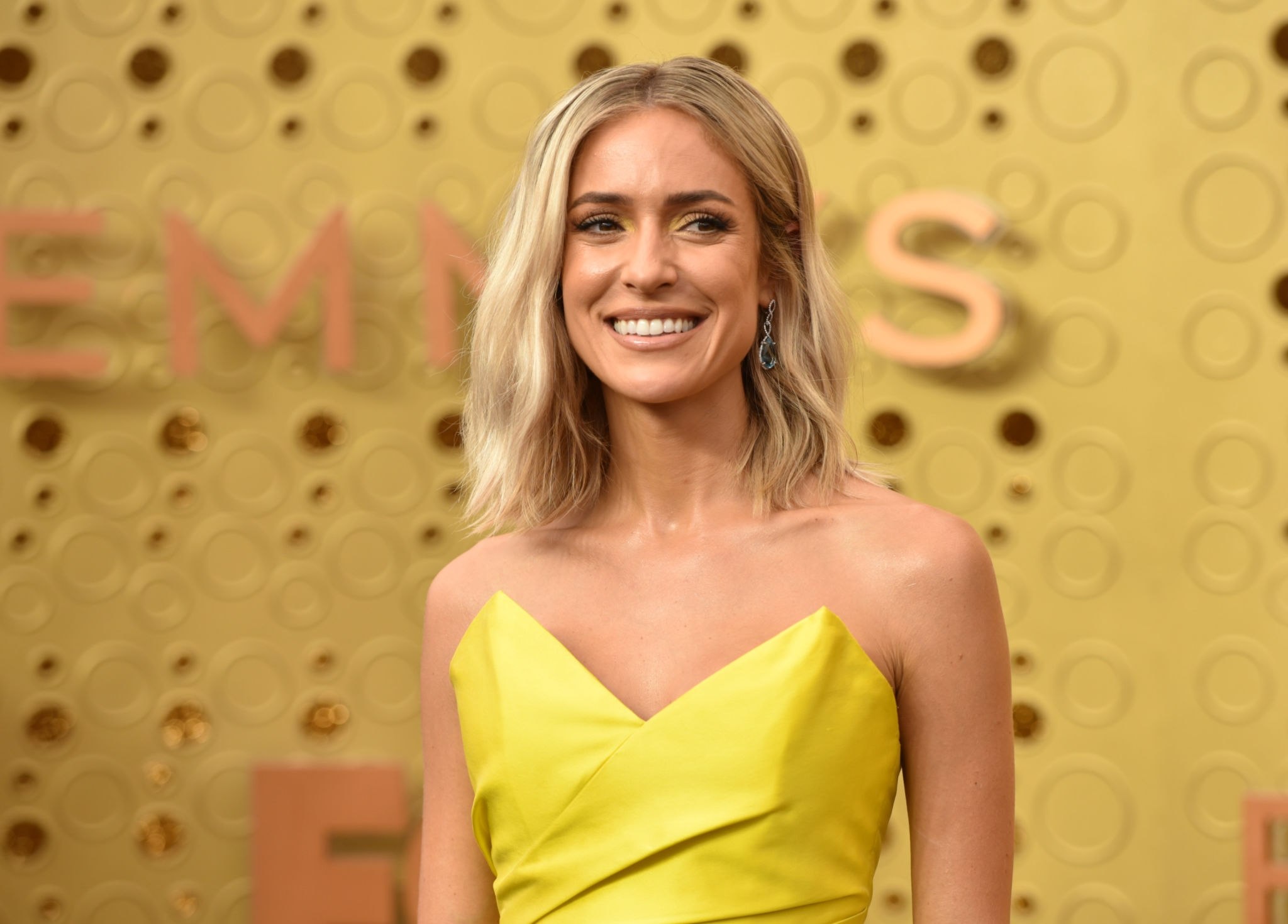 Kristin Cavallari attends the 71st Annual Primetime Emmy Awards on September 22, 2019 in Los Angeles, CA.
---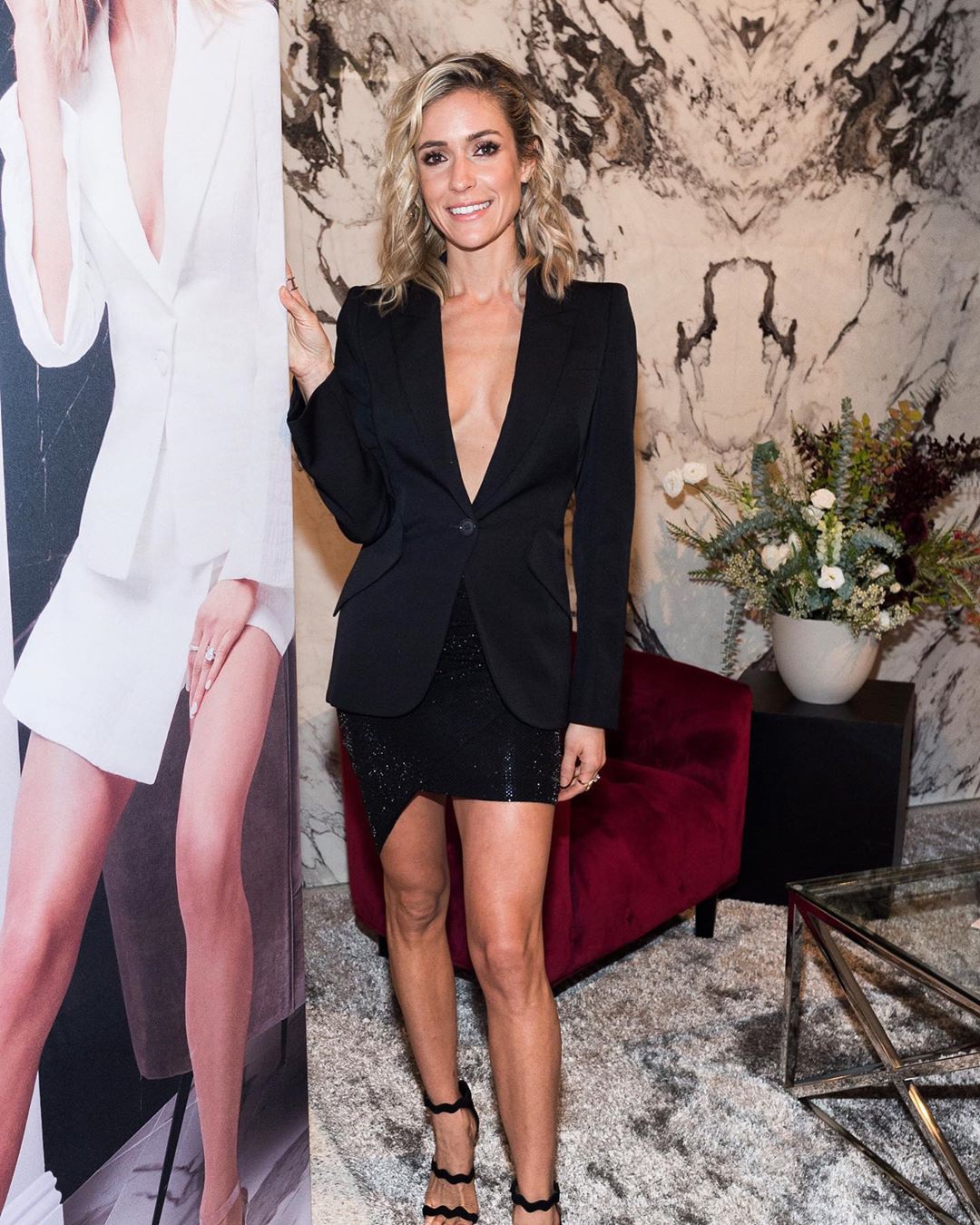 Daltile, the industry leader in tile, natural stone and countertop, announced they are working with Cavallari on a campaign called "Design Your Life," which highlights the brand's wide range of high-style solutions for any project or space. The campaign, which debuted in April, was shot by celebrity photographer Dennis Leopold, known for photographing A-listers like Rihanna, Margot Robbie and Kim Kardashian.

The new partnership was celebrated on September 10 in New York during Fashion Week where we were able to catch up with the mom-of-three to find out about how she's using Daltile in her home and how she balances business and motherhood.

So, why did you decide to partner with Daltile?
KRISTIN CAVALLARI: I really look at your home as an extension of your individual style. And in that sense, I really think that it should be part of fashion. So, I partnered with Daltile because they're able to come in help you customize rooms in your house to represent your personal style. I'm actually in the middle of re-doing a bathroom right now, and I'm using them. They just have really cool materials. I went for a darker, almost concrete looking material. We're doing a very modern moody bathroom, and they had endless options. They've been a dream to work with, and I've loved every second.

Why did you decide to re-do a bathroom?
KC: We're building a pool house and needed a bathroom. They're going to do all the tile.

Does this partnership with Daltile suggest an expansion of Uncommon James into the interior design world?
KC: You never know! We have Uncommon James home, which has more accessories. But, for now, Daltile was just very on-brand for me. They're very fashion-forward and have really cool materials.

How do you think your interior design style has changed over the years?
KC: I think that my home aesthetic really matches my personal style. When I'm designing jewelry, everything I do is simplistic. I don't like anything too perfect. I like having a balance between masculine and feminine or edgy and girly. With that being said, I think our house is kind of farmhouse rustic with little modern contemporary touches.

You've expanded your brand so much. What would you still like to tackle?
KC: I'm going to launch something spring 2020. I'm hesitant to say what it is yet, but it's another accessory. I'm going to really start focusing on like the face. Victoria Secret owns the body. Uncommon James necklaces and earrings are top sellers always have and always will be. And so how else can we capture that face and represent that as a lifestyle?

Looking back to your Laguna Beach days, did you ever think you'd be where you are now?
KC: No! It's crazy. I still have to pinch myself. I'm so knee-deep in it all that I have to remind myself to take a step back sometimes and be like, wow, this is really cool instead of just being so laser-focused on the future. It's a dream

What can we expect on the next season of Very Cavallari?
KC: The first episode is crazy. There's so much drama. It's heartbreaking drama for me, and I don't want to spill too much, but it's happening. When I decided to go back to reality TV, I made a commitment. I'm going to put out what's really going on in my life. You guys will just have to wait and see.

How is this reality TV experience compared to your past ones?
KC: This has been such an amazing experience, and I'm so thankful that I went back so that I can end with a good taste in my mouth. Being an executive producer on the show, I'm working with a team of people that really value my creative direction, and it's a collaborative effort.

Besides your businesses and being on TV, you also have three kids! How do you balance it all?
KC: Honestly, Jay has helped so much. I couldn't do it without him. My kids are also in school. My boys are in school Monday through Friday, and my daughter goes three days a week. That helps with balancing my time. And you know, it gets crazy when I'm filming, and I go to the office every day. But, I take my kids to school, then I go to the office, and I can leave at two o'clock if I want to go pick them up. So, I have that flexibility, which is really nice. And I have a routine I stick to. I'm home every night for dinner no matter what. Every weekend I'm with the kids. Obviously once in a blue moon, I have to go away like to the Emmy's next week. But for the most part, I'm not hanging out with friends on the weekend. I'm with my kids and Jay, and I love it. We choose to do that because we love our family. When I'm dying, I'm not going to think about those extra hours I put in with Uncommon James. I'm going to remember the time with my kids. That's what matters.
Article by Manhattan Magazine
---
Daltile launches new campaign with Kristin Cavallari charging the market with a call for self-expression, highlighting their array of high-style solutions for any space

DALLAS, May 21, 2019 /PRNewswire/ — The industry leader in tile, natural stone and countertop, Daltile, announces Kristin Cavallari, CEO, TV personality and author, as the new spokesperson for the brand with a campaign spotlighting the fashion forward products under their portfolio. Charging the market with a call for self-expression, "Design Your Life," highlights the brand's wide range of high-style solutions for any project or space.

"Our unmatched breadth of products are designed to help bring any vision to life and we think we couldn't have found a better spokesperson than Kristin. She is a devoted wife and mother, but also a multi-faceted woman who purposefully designed every aspect of her life to reflect who she is. We want to provide her with the tools that enable her to continue doing that," says Amber Leigh Martinson, Daltile's Director of Marketing.

The campaign was shot in mid-March in Los Angeles by celebrity photographer Dennis Leopold, who previously worked with A-listers like Rihanna, Margot Robbie and Kim Kardashian. The location was one of Daltile's company owned, versatile showrooms that became the home of 4 custom living spaces, built to reflect Kristin's vision and aesthetic.

"More than an ambassador, we want Kristin to become a co-creator and to challenge us to bring more of her projects to life, whether it was related to her home, her retail space or her office. We believe in organic collaborations that go beyond a photoshoot, and we're happy to see that she fully embraces that attitude," adds Paij Thorn-Brooks, Vice President of Marketing at Daltile.

"I couldn't be more happy to work with Daltile on this collaboration, they are so nice and so accommodating, and I was thrilled to see the amount of beautiful products they have to work with. I definitely found a lot of neutral colors and high-end designs that are right up my alley," adds Kristin Cavallari.

The print campaign debuted in May in top industry publications, but the collaboration will continue throughout the rest of the year with in-store materials, public appearances, digital & social campaigns along with a couple of surprise collaborative projects. Stay tuned!
---
Kristin Cavallari visited Good Day NY on April 17, 2019 in New York, NY.
---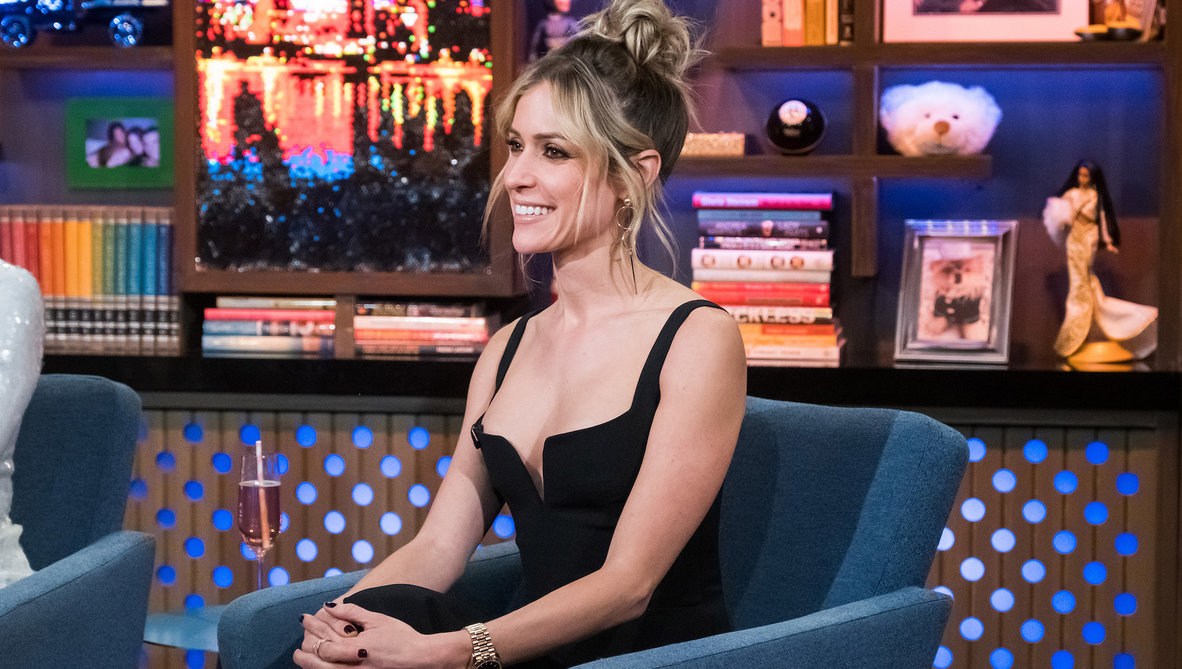 Kristin Cavallari visited Watch What Happens Live with Andy Cohen on April 16, 2019 in New York, NY.
---
---
Kristin Cavallari shooting Uncommon James fall campaign on April 16, 2019 in New York, NY.
---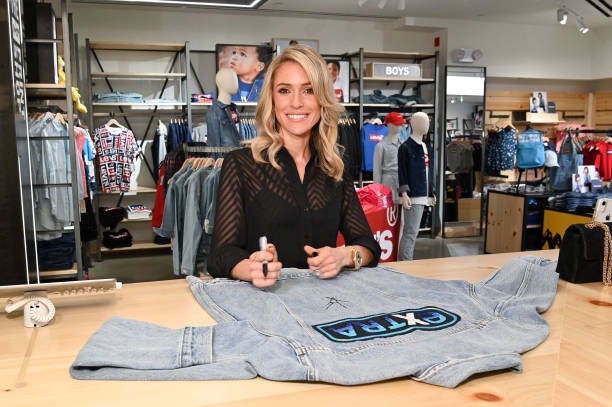 Kristin Cavallari visited Extra at the Levis Store on April 15, 2019 in New York, NY.
---
---